ONLY THE BEST FOR OUR GUESTS!
Tuscan Experiences
Exclusive tours are designed to make you live unforgettable experiences
in the real heart of Tuscany!
Visit Brunelleschi's medieval Fortress
Visit Vicopisano means explore the fascinating Brunelleschi's Rocca with a exclusive guided tour. Brunelleschi's medieval Fortress is a symbol of the Reinassance engineering: you won't forget this memorable experience!
Explore Tuscany with our vintage cars
Our guests can enjoy a private and exclusive tour with our vintage cars: what about visiting Pisa with the famous italian car Balilla 1935's? Auburn 1936's, Bentley 1949's, Ford Mustang 1966's, Jaguar 1971's await you too. You have only the embarazing to choose!
Tasting experience:Olive oil
Here is the King of our Monte Pisano area: the Olive oil. Taste this typical product and more in a real farm where you can discover all its secret from olive harvest to its production. Vicopisano is part of the Olive Street with unites all the locations which are symbols for the real Olive oil production.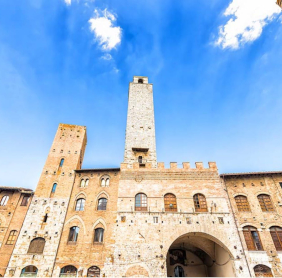 Explore the Towns of Tuscany with guided tours
Our guests can count on a personalized holiday: we offer the possibility to book guided tours all over the Tuscany. Our slogan is make your dreams came tours!
Wine & Tasting Tours
Visit wineries with tasting tours in exclusive and selective location in the area of Pisa and beyond. Tast our typical tuscan region red wine Chianti or drink a glass of Bolgheri near the sea. Vineyards embellish our view all over the Tuscany. You have only to choose!
Discover the city of Pisa with a gastronomic tour
One of the Wonders of the World, Pisa welcome you in its famous Piazza dei Miracoli. Explore the history of Pisa on tour and try a memorable gastronomic experience. History and food is the right union to enjoy a perfect day!
Relax time at the beach or Spa
Include a relaxing day in your holiday in Tuscany. Choose between a beach day in the nearby beaches of Tirrenia, Marina di Pisa, Vecchiano or Viareggio and the famous Forte dei Marmi.. and a Spa day in Casciana Terme or San Giuliano Terme.
Explore the hidden beauties of Monte Pisano
The area of Monte Pisano is full of little villages so nice to visit in a couple of hours: let you be part of the local tradition! You can't miss the magnificent Charterhouse of Calci, knowed all over the world. The Charterhouse is the bigger in Europe and it's nearby.. only 8km!
Horse riding tour on Vicopisano mountains
Visit Vicopisano and its countryside with a nice horse riding trip: explore our mountains and all the beauties of our area and enjoy! Take with you a packed lunch and a sense of adventure.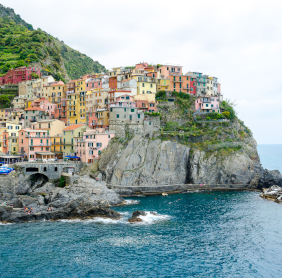 One day trips from Tuscany
Our location let you be able to discover confortably not only Tuscany but also cities and destinations around our beloved land. Visit Cinque Terre in Liguria, the beach paradise of Isola d'Elba, Portofino and reach Rome in 1 hour and 15 with high speed train!
Gastronomic tours with typical products
Vicopisano and its area is famous for its typical products like artisan cheese, cold cuts, vegetables, fresh fruits, chocolate, typical sweets.. are you ready for a gastronomic tour that you won't forget?
Trekking and mountain biking tours
If you love trekking you are in the right place. Lots of trekking trails start from Vicopisano reaching all the villages around passing by the fantastic panorama of the tuscan countryside. Mountain biking is also practised all over the area. You can't miss to stop at Castellare, a little white church, at the top Vicopisano hills.
Brunelleschi's Holiday Homes
Maniero del Brunelleschi
Via G. Verdi 7, Vicopisano 56010 Pisa
Brunelleschi's Apartments
Via Lante 44/46, Vicopisano 56010 Pisa
Roberta Niccolai – Property Manager
Mobile: +39 3440600749
Italian/English Speaker